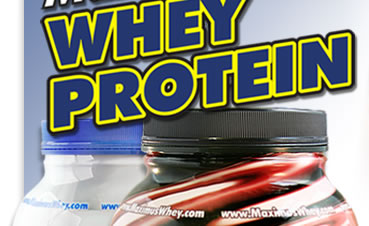 Maximus Whey Protein Beverage Mix
An excellent yet economical choice for people who are interested in the benefits of quality protein supplementation.
Perfect for anyone seeking balanced nutrition, a healthier lifestyle, and enhanced muscle metabolism.
Mixes easily, has no artificial sweeteners , and is available in delicious Chocolate Avalanche and French Vanilla flavours .
Each 41 g serving of Maximus Whey Protein has
28 g of protein and 7 g of carbohydrates*.
NUTRITIONAL INFORMATION
*(varies slightly, depending on flavour)
Serving Size: 41 grams (2 scoops)
Servings Per Container: 28
Energy = 160 Cal
Protein = 28 g
Fat = 1.7 g
Carbohydrates = 7 g
Directions : Mix one scoop (41 g) of Maximus Whey Protein with 250 ml (1 cup) of water or your preferred juice and mix thoroughly. Vary the amount of liquid to establish your preferred sweetness and texture. Take 1-3 times daily.
Ingredients : Whey Protein Blend (Whey Protein Concentrate, Whey Protein Isolate, Hydrolyzed Whey Protein), Maltodextrin, Fructose, Natural and Artificial Flavours, Bromelain, DigeZyme (Amylase, Protease, Lactase, Lipase, Cellulase).